News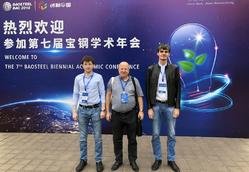 On 30-31 October 2018 Shanghai hosted the 7th Biennial Conference Baosteel BAC 2018, organized by Baoshan Iron & Steel Co. Professor Alexander M. Pesin, DSc (Eng), Deputy Head of the Mechanics of Gradient Nanomaterials Laboratory, Principal Researcher, Denis O. Pustovoytov, PhD (Eng), Senior Researcher, and Ilia A. Pesin, Junior Researcher of the Laboratory, took part in the conference.
Alexander M. Pesin delivered two reports on "New technical solutions for plate rolling" and "New technical solutions in metallurgy".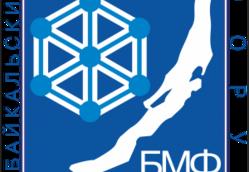 The 3rd Baykal Materials Forum takes place in the Republic of Buryatia from 9 to 15 July 2018. The venues include Ulan-Ude (July 9-10) and tourist camps situated on Lake Baykal 170 km from Ulan-Ude (July 11–15).
Avangard Centre is the main location on Lake Baykal.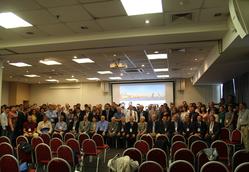 On August 19-22, 2018, Saint Petersburg witnessed the 13th International Conference on Superplasticity in Advanced Materials – ICSAM 2018. Representatives of NMSTU's Mechanics of Gradient Nanomaterials laboratory were among the participants.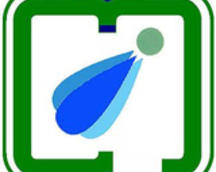 From 28 August to 10 October, professor Pesin – DSc (Eng.), deputy head of the Mechanics of Gradient Nanomaterials laboratory, principal researcher, - presented a series of lectures under the Global Initiative of Academic Networks (GIAN) programme at the Indian Institute of Information Technology, Design and Manufacturing, Jabalpur (IIITDM Jabalpur). This project is funded by the government.