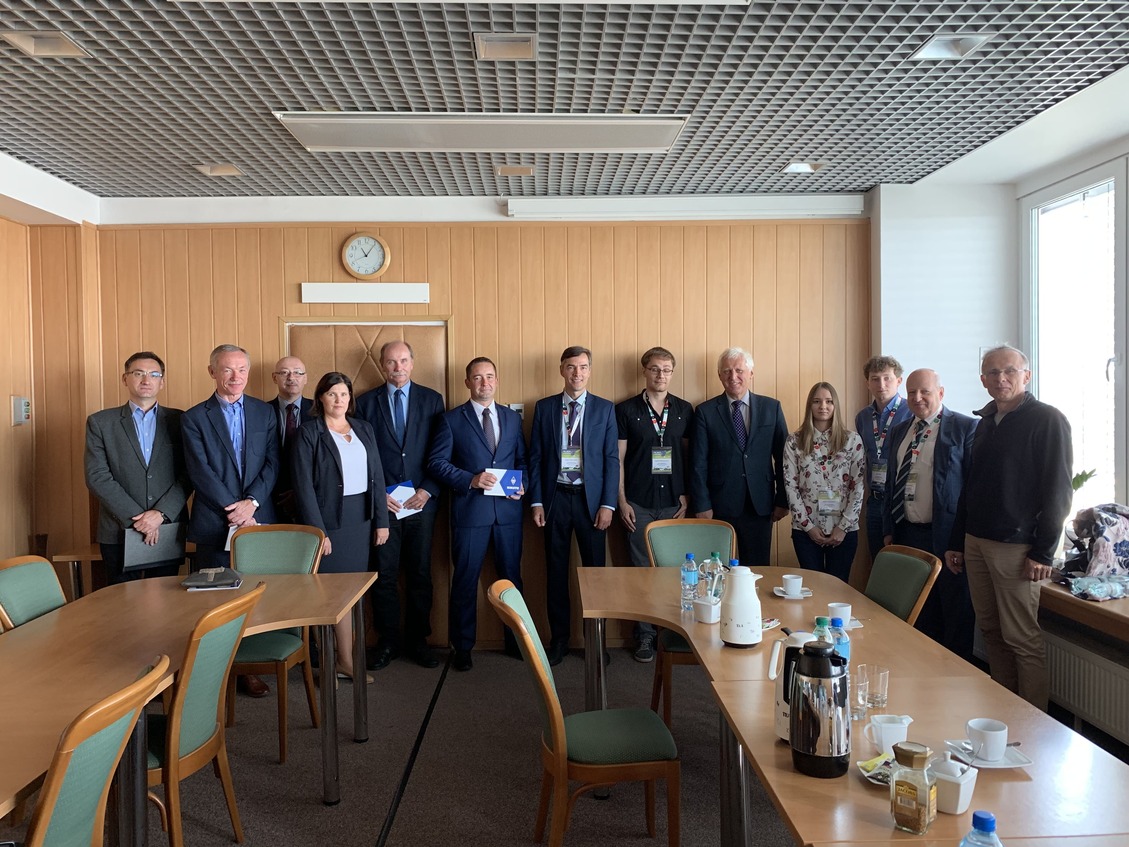 From August 31st to September 7th of 2019 a group from NMSTU, consisting of Professor Alexey G. Korchunov, DSc (Eng), Vice-Rector for International Affairs, and the staff of the Mechanics of Gradient Nanomaterials Laboratory:
Professor Alexander M. Pesin, DSc (Eng), Deputy Head, Principal Researcher; Dmitry V. Konstantinov, Head of the International Office of NMSTU, Lead Researcher; Ilia A. Pesin, Junior Researcher, and Olesya D. Biryukova, PhD student, visited AGH University of Science and Technology (Akademia Górniczo-Hutnicza im. Stanisława Staszica) (Krakow, Poland) and took part in the 5th ECCOMAS Young Investigators Conference (YIC2019).
The laboratory researchers presented 3 reports.
The parties agreed that a team from Poland would visit NMSTU and the Mechanics of Gradient Nanomaterials Laboratory and take part in the 5th International Youth Conference "Magnitogorsk Rolling Practice 2020".